Factory Images
Aluminum Alloy Frame Factroy
Our aluminum alloy factory covers an area of approximately 15,000 square meters and has more than 200 employees. We have 74 welding machines, 30 hydraulic machines, 15 punching machines, 13 drilling machines, and 2 sets of T4 T6 thermal reactors each year. Production of more than 500,000 vehicles.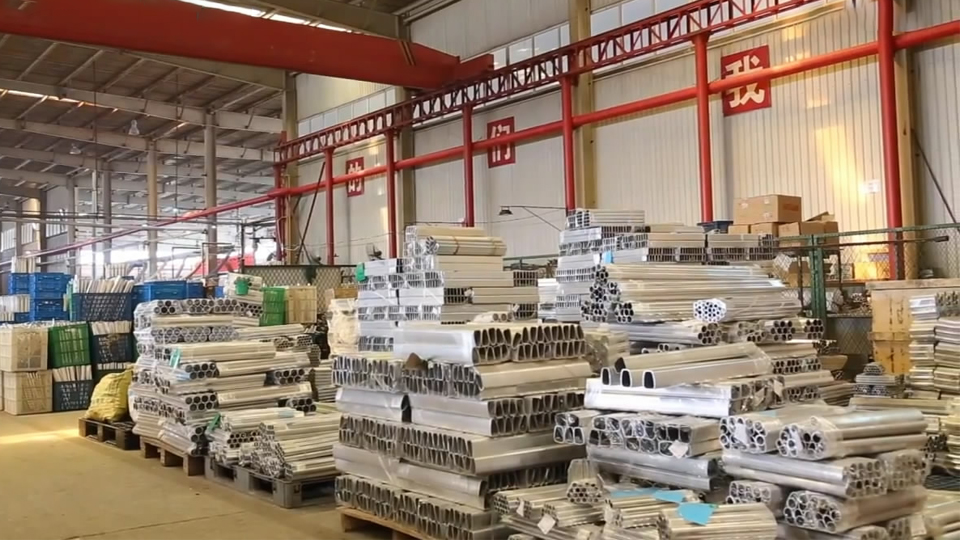 Aluminum alloy pipe raw materials
Raw materials, untreated.
Aluminum alloy pipe processing
Stamping, bending, drilling, expansion.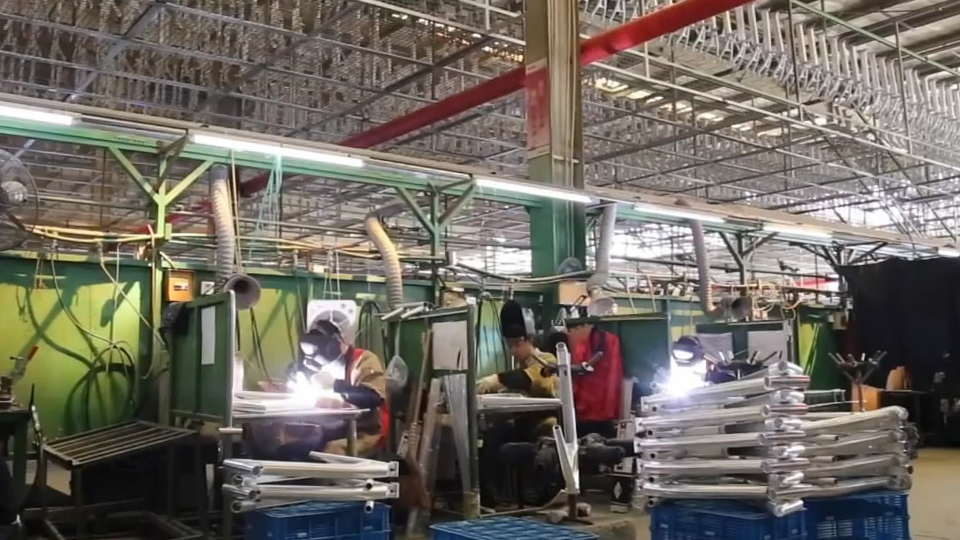 Frame Welding line Four
Frame and cable seat welding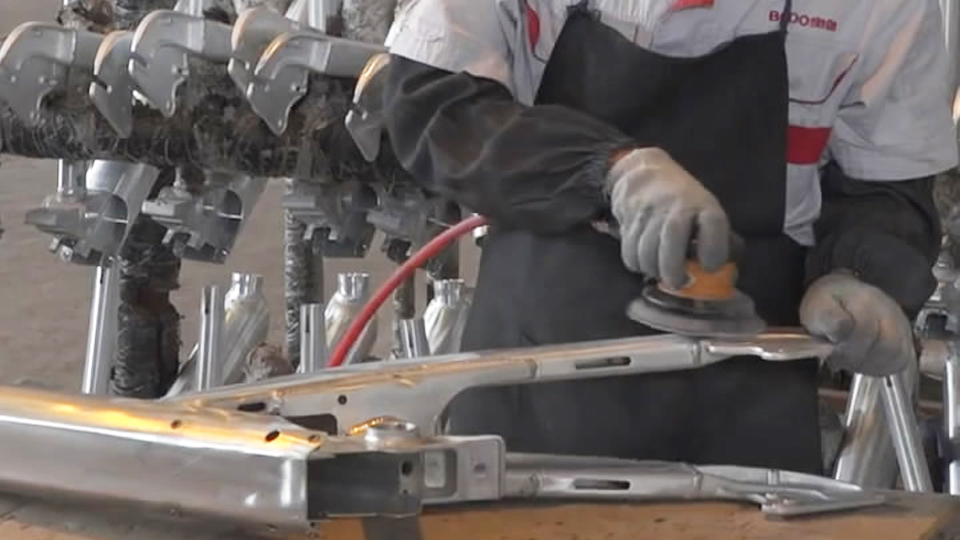 Frame polishing
T4 T6 Heat treatment reinforcement
bicycle frame Hanging warehouse
Frame Painting and Decals
Sparing
Decal
Painting
Assembly Production Factory
Our factory has a maximum annual production of more than 5 million. Our assembly plant has four 18-meter assembly production lines, four 48-meter assembly production lines, and four packaging machines. 4 coding machines. There are also equipment such as automatic wheel-tuning machines, calibration machines, air compressors, and fully automatic inflators.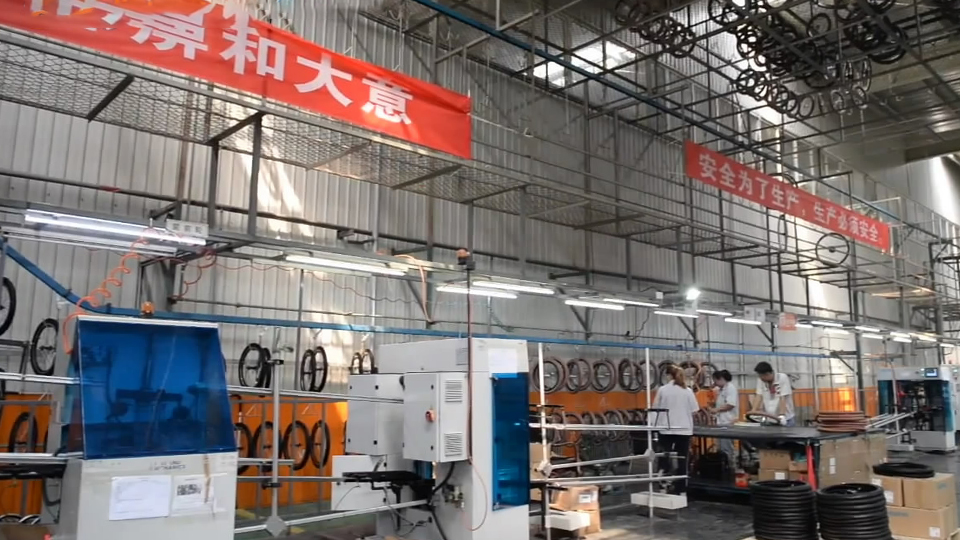 Pre-installed production line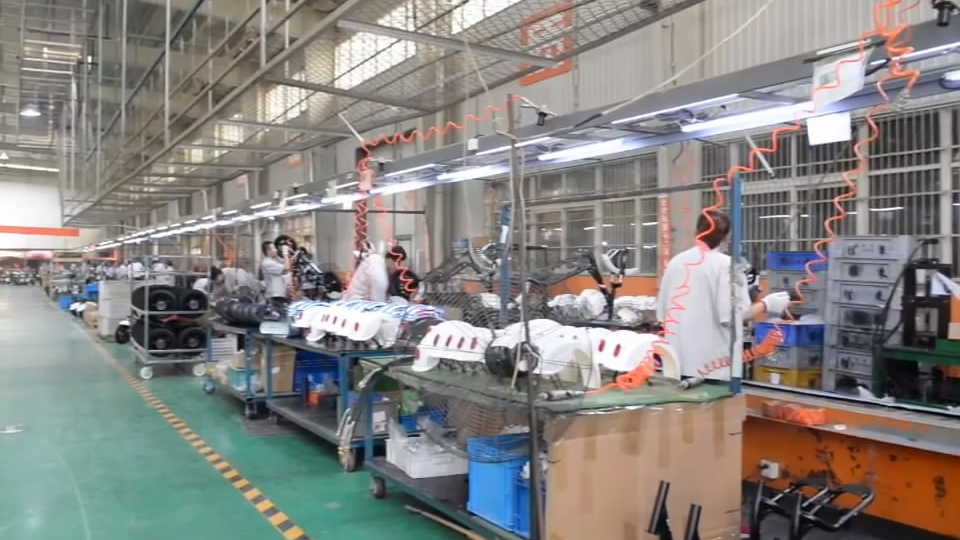 Assembly line
Automatic wheel correction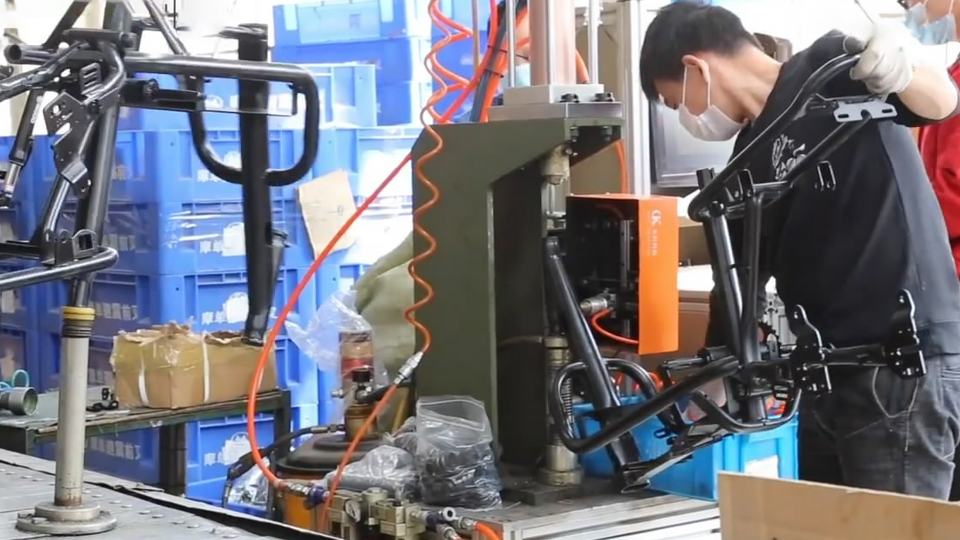 Headset assembly
Wheel and brake cable
Tires Hanging Line
Packing machine and packing line
Packed into the box
Product Warehouse
Message
If you have any suggestions or question for us.Please contact us.